Motorola Talkabout T465 Review
Motorola Talkabout T465 Walkie Talkie Review
Check lowest price:
When choosing the best walkie talkie for your uses there are lots of things to consider. Dependability, how many extra features are available and price are just a few things that come to mind. With literally hundreds of choices on the market it can seem like a daunting choice to find a walkie talkie model that's right for you sometimes. The Motorola Talkabout T465 walkie talkie is one popular option on the market. In this walkie talkie review we will compare the T465 to similar radios to see if it stacks up against some of the most used walkie talkies to be found on the market. A big plus of this handset is that the large buttons make the Talkabout T465 easy to use when while wearing gloves. Great when it's cold out or when you are skiing. The rugged design of this walkie talkie means that it's ideal to take on any kind of adventure. This walkie talkie is built to last!
Performance
The Motorola Talkabout T465 walkie talkie has a maximum range of 35 miles, which is enough to meet the needs of most users. The range does fall off a little in urban areas, but most people will never use the full 35 miles. The push to talk button as well as the hands-free communication options make this walkie talkie quick and easy to stay in contact with the rest of your party. Thanks to its weatherproof design rain, snow and other weather conditions are no match for the durability of the radio. The T465 has access to 22 channels and 121 privacy codes which gives users a total of 2,662 combinations which makes finding an available and empty channel 100% stress-free.
Other Features
The Motorola T465 comes with NOAA radio services, which alert you to current weather conditions and if necessary allows users to initiate a weather alert. With this you can make sure you are fully prepared for the unexpected the next time you go hiking or take the boat out for a fishing trip. The built-in LED flashlight provides you with a little extra light should you have a power outage or other emergencies. In addition, in the event of an emergency, the T465 comes equipped with an emergency alert button. When pushed the walkie talkie emits an alert siren followed by either spoken or SOS sounds. This will alert everyone that danger is nearby or that the user is in trouble.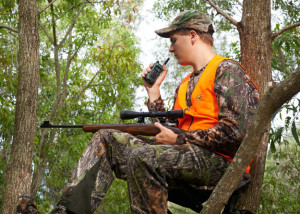 The Motorola Talkabout T465 walkie talkie can keep up with your busy schedule thanks to two different ways to power the radio. You can use either NiMH rechargeable batteries, which provide up to 10 hours of talking time, or you can switch to 3 AA batteries for up to 26 hours of online time. In addition the Push-to-Talk (PTT) power boost feature gives you additional transmission range and saves power when the power boost is not needed. Another great feature when it comes to transmission is the VibraCall feature. The VibraCall features alerts you without disturbing the peaceful wildlife when you're out bird watching or hunting.
The 20 customizable call tones let you choose what callers hear before you begin to speak. You can choose from options varying from animal sounds to ringing bells. The earbuds and option to connect a microphone allow you to talk and communicate with others whilst being discrete. There is also a built in Quiet Talk (QT) feature which works with other Motorola radios and helps to filter out unwanted transmissions from surrounding non-Motorola radios. This feature is absolutely great in heavy traffic areas. One of the most notable features of the Motorola Talkabout T465 walkie talkie is that you can communicate with other radios even if they are not Motorola. As long as you are on the same channel and privacy code you can easily communicate with other FRS/GMRS radios. This is great for group hunting or hiking trips where there are several people with different brands and models of radios. It will still be easy to communicate in the event of an emergency or just simply to stay in touch and be up to date in knowing where everyone is located.
The scan feature quickly scans over the channels to detail, and come back with channels which are in use. This can help you find others in your group or find a free channel to talk on. You can also lock your keypad to keep your personalized settings private and from accidentally being changed. Once you have saved your settings your walkie talkie will be ready to use each time in the future. The Talkabout T465 is the perfect radio for any outdoor activity.
Conclusion
If after reading this Motorola T465 walkie talkie review you decide to buy the T465 you will receive two radios, rechargeable batteries, 2 micro-usb wall charging cables that can also charge your radios from your computer, 2 belt clips, a carrying case and 2 ear buds with PTT microphone. What more could you need? Motorola is a trusted brand name and its reputation in the telecommunications world speaks for itself. The Motorola Talkabout T465 walkie talkie will not disappoint. It has all the capabilities of similar radios on the market, priced competitively and is extremely user friendly. Regardless of the walkie talkie choice you make, this model definitely deserves to be considered.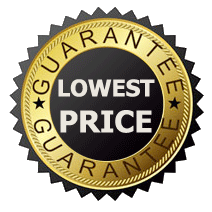 Ratingd
Design -

8.0/10

Features -

8.0/10

Range and Sound Clarity -

8.2/10

Price -

7.6/10