Motorola Business CLS1110 UHF Radio Review
Over time, the Motorola brand has become synonymous with quality products when it comes to their walkie talkies. Another one such offering is the Motorola Business CLS1110 walkie-talkie. The design of this is radically different, and I don't mind it at all. The device is by no means cheap, but good quality products never come cheap. This unit is backwards compatible with every other Motorola CLS radio as well.
Check lowest price:
Design
I have to admit that I like the radically different this time around. The centre of the walkie talkie has a large circular push to talk button. There a display in the centre flanked by four buttons. Full marks to Motorola on the interesting design choice. The centre line, without the antenna, is symmetrical. This is a pleasing device to use. There is a call button, channel selector/scroll buttons, menu button, monitor button, power/volume knob, and a push-to-talk (PTT) button present on the device.
Features
The CLS1110 is a 1-channel two way radio with 56 frequency options to choose from. There are about 122 privacy codes to make sure that you don't experience any interference or feedback from other businesses close to yours. Programming this device in order to change the frequency is a breeze, and the included manual has all the instructions that you might need. There are 38 analog sub channels and 83 digital sub channels that you can choose from.
The display is packed with information and includes details such as the battery level, channel indicator, lock indicator, signal strength indicator, and has a sub-channel indicator as well. You get an audible call alert when someone is dialling you, and when you pick it up you get a confirmation beep as well. You can lock the keypad, and you can switch the keypad tones on or off depending on how you wish to use the device. There is no "stealth mode", but that's fine. The walkie talkie broadcast power is rated at 1 Watt.
Battery Life
I think that this product deserves a separate section about the battery on this device. It is powered by a lithium ion battery, and the battery life is simply outstanding. I have had the CLS1110 last me about 20 hours, which had me using them quite a lot. Not only does it last long, but the endurance on this thing is amazing. The standby time is great, and you get an alert when the battery is running low, which is standard on most such walkie-talkies. I highly recommend the six device charger that you can find, if you are planning to deploy these in the field.
The included dock can charge the walkie-talkie as well as a spare battery, which you swap out when you are running low on power. This guarantees extended usage times. The removal process is straight forward too, and all the details about that are present in the manual as well.
Range and Sound Clarity
Let me get ahead of this and warn you before hand – if you believe that this device has a five mile range, then you fell for deceptive advertising. What I loathe in this industry is how they measure range from peak to peak. This is not the ideal usage scenario for a large number of businesses. However, those in the warehousing industry might be able to get better range out of these. I have been testing these in an urban zone and the range is definitely good. However, I have not seen these go beyond the one-mile mark so far in my testing. While your range in an open area might be two-three miles, but I am still sceptical about that.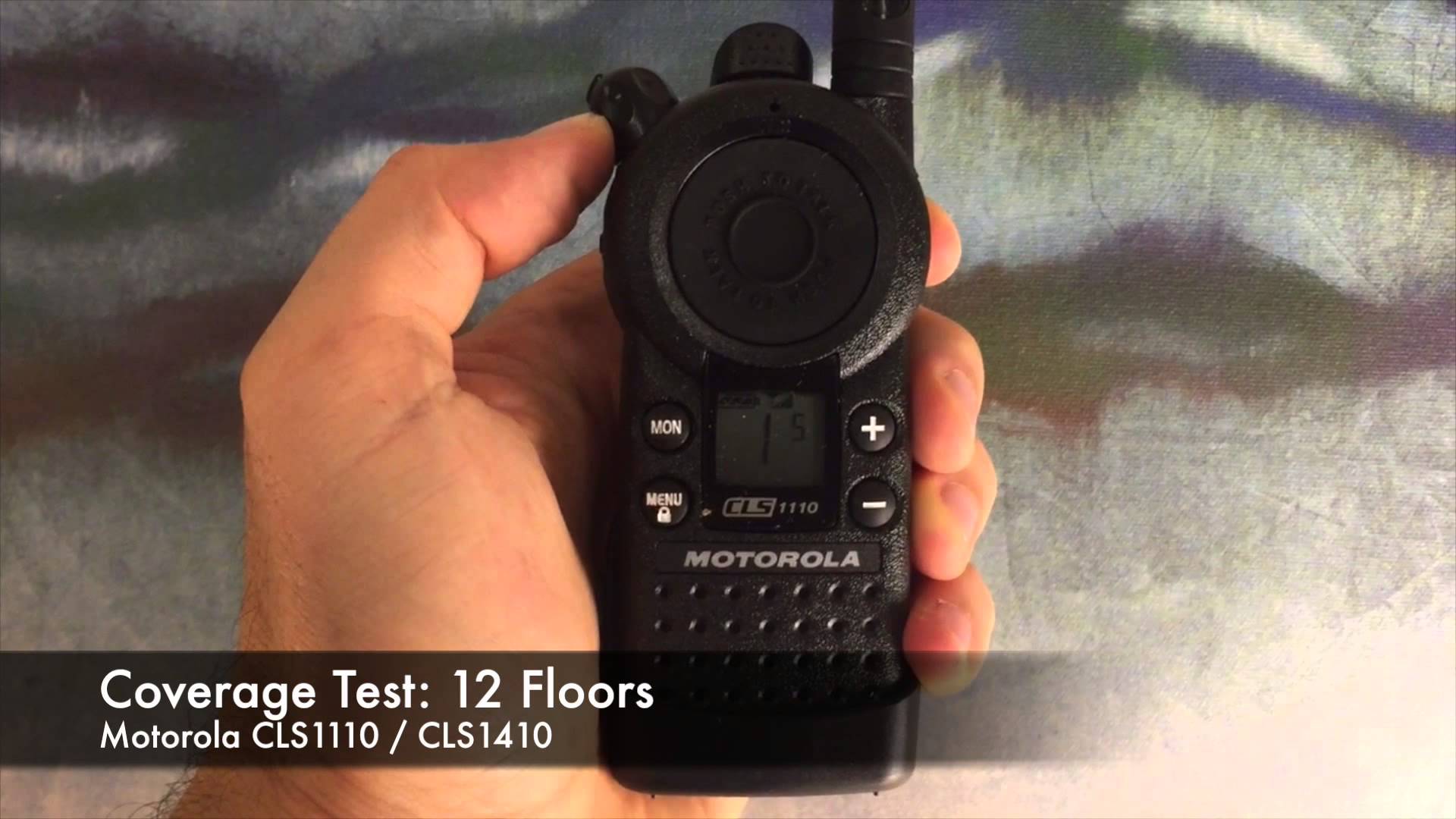 What is important to note here is that range is something that varies depending on the environment that the device is used in and is affected by a lot of factors such as the obstacles around it. However, I am definitely impressed by the range, because these walkie talkies are a snug fit in my hands.
On a large building, you can easily cover about ten floors, and using a repeater you can definitely cover more distance too. The sound clarity is on par and is better than a lot of the Motorola walkie talkies I have tested. However, this is more expensive than those so this is obviously expected. The squelch is not too harsh and you can understand the other side clearly. The speaker is loud and you can also use a headset with the walkie-talkie if you so wish to.
A note on licensing: It's mandatory
The FCC requires by law for all business radios that use UHF to get a licence. However, I have not seen more than 5 percent people get a licence for these things. Having said that, if you do not want to run into legal trouble and work at a firm where such things matter, the obvious decision if to procure the valid licence from the FCC. I have written quite a few times about it, so you can read up on a few of them. I believe these are "business class" Part-90 radios, which require a business license to be legally used. Penalties for unlicensed use can be $5000+ per radio.
Conclusion
One of the most amazing things about the CLS1110 from Motorola is how sturdy they are. These are an investment, for sure, but these are worth the money. If you are planning on getting these, you can rest assured that these will last you for 3-5 years easily. That is, assuming you take good care of them. The sound quality and range is very good for the price. There are no major complaints on this device either.